Central Register (location item)
The central register leverages metadata from a custom list built in SharePoint. This can be an existing list, or alternatively can connect to a document library with document sets.
Create a Central Register item
Select 'New Item > Central Register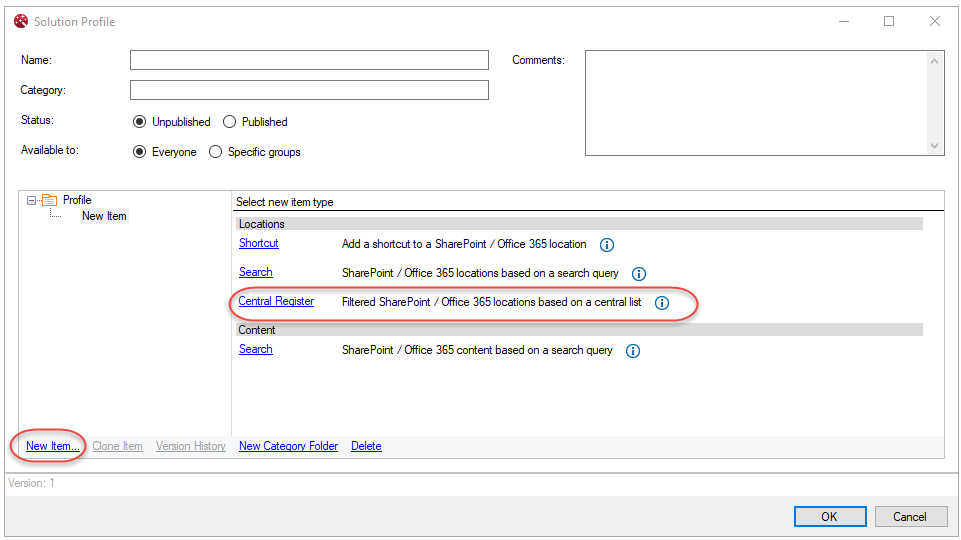 Specify a name for the profile. The name set here will be visible to users in the Navigation Pane.
By default the profile is unpublished, to see this is in the Navigation pane, set the profile to 'Published'
Connect to the site and list that has been created in SharePoint: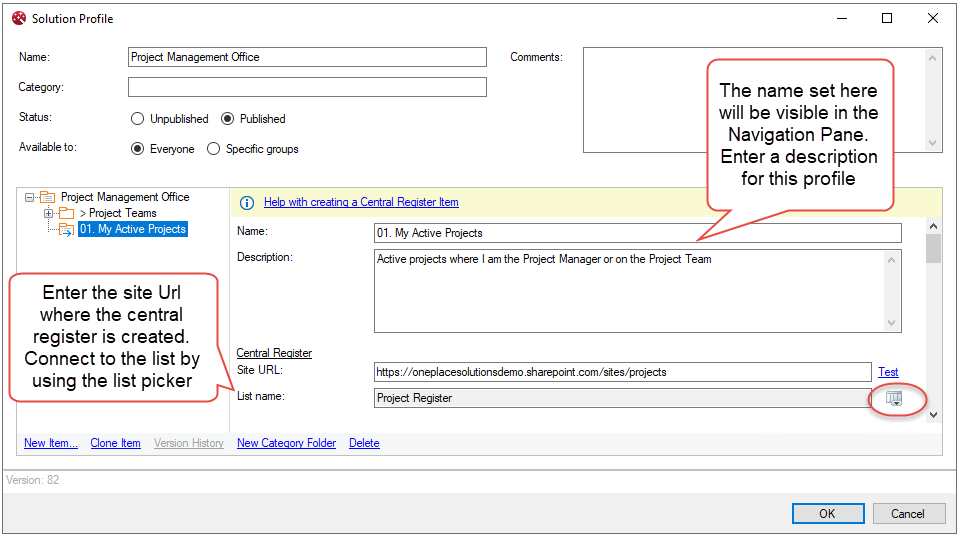 The central register can connect to a list or document library with metadata, select the type to connect to
The display column will be used to present the locations to end-users. This could be the standard title column or a custom column
The central register must have a Url column. This column should contain the url of the site, library, or folder.
Specify the target type that will be returned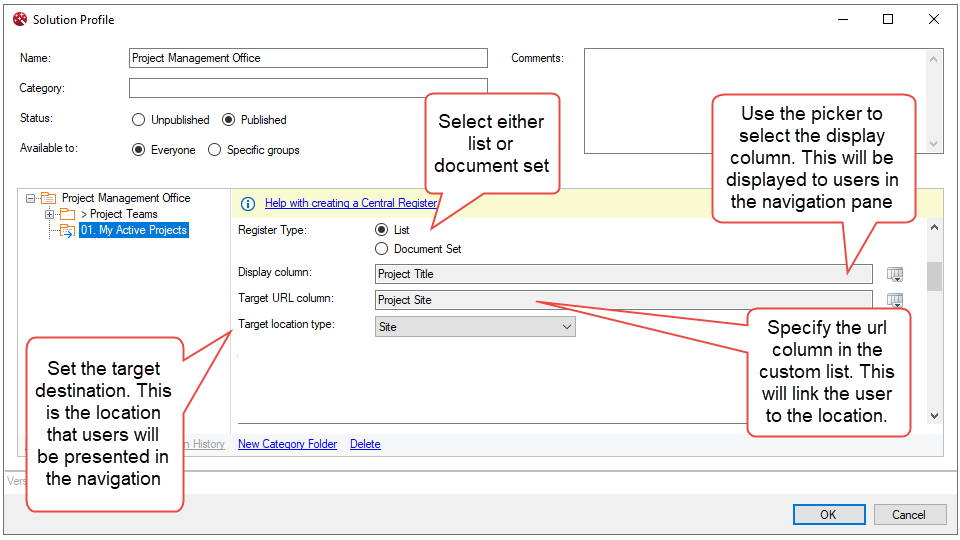 Select the button to pick a view that has been created in the SharePoint list or library.

Alternatively, a custom query can be written freehand here.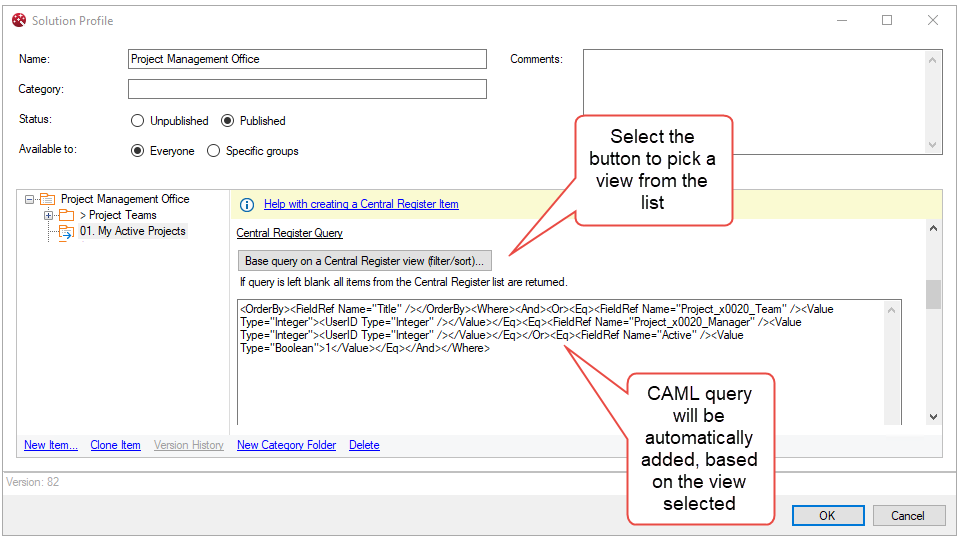 Descendant Locations - Optional

What is a descendant location?
A descendant location allows you to target a location across multiple sites. This can be useful when sites are created based off a template, and the same library structure is available within each site.
For example, if every Project Site has a library named "Email Library", we can target the email library from many different sites.
This will group the 'Email Library' together from many locations into one container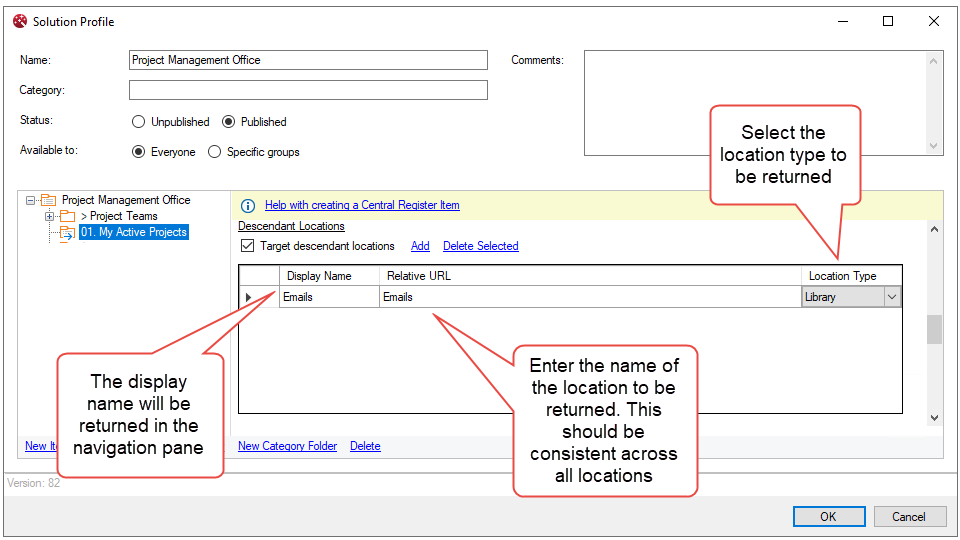 Set whether the 'Save to SharePoint' dialog will appear for users when saving to these locations.
Set whether the item should be automatically checked in.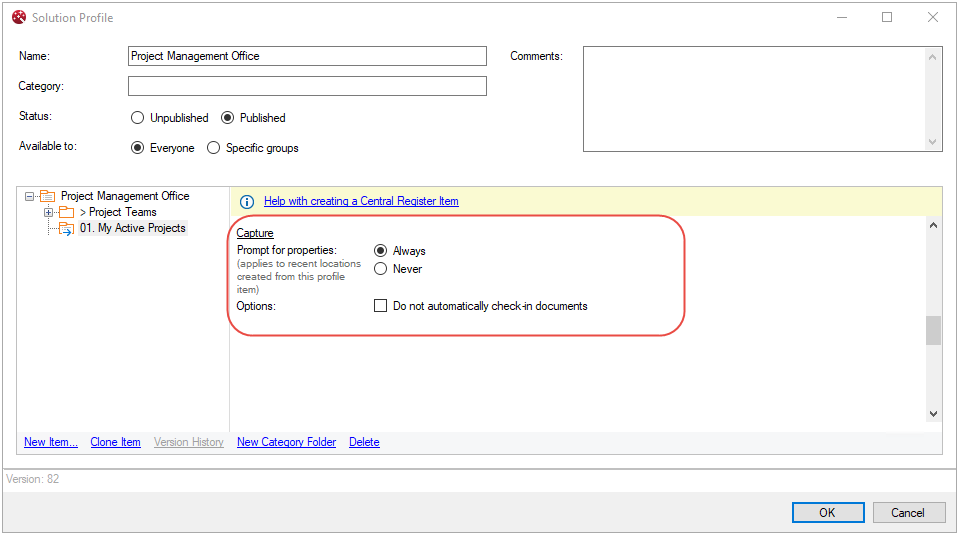 Refine the locations returned by hiding lists
Hide system libraries or lists from being visible in the navigation pane
Restrict locations to those set in the SharePoint quick launch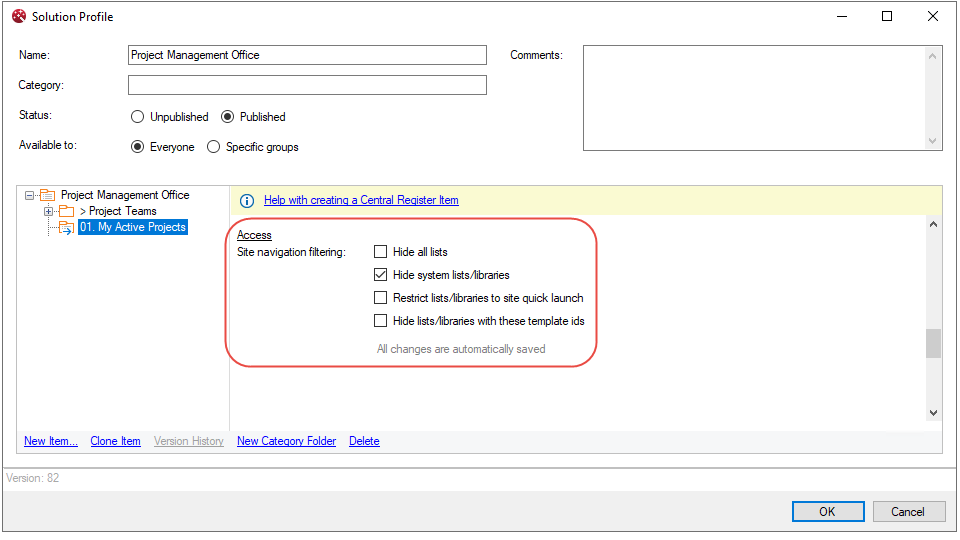 Video : Solution Profiles - how to create a central register item